Summer Safety Tips for Your Smile!

It's summertime and we're ready to get out there and play! But before we run out of the house to enjoy a hike, swim or BBQ dinner with friends, we should take a minute to think about our teeth!

Hot Days Mean Lemonade! When you're reaching for an ice cold lemonade or popping open a soda fresh from the cooler, remember that these sweet drinks contain sugar! On a hot summer day, store a few water bottles in your cooler. And remember, don't bite, chew or crunch ice cubes!

Dry Weather? Dry Mouth. Keep your mouth healthy and happy this summer by drinking plenty of water to keep your mouth hydrated. This will also protect your smile against bad breath!

Are You Playing Sports This Season? If you or a loved one is trying out for soccer or joining a minor league team, be sure to look into getting a custom mouth guard to protect those pearly whites during the game!

Rules are Rules! Just as we put on sunscreen to avoid a sunburn, you will still need to keep up with healthy brushing and flossing even on your summer camping trip! And remember, don't run at the pool!

This summer, keep your family healthy and happy by enjoying the beautiful weather and practicing simple safety tips at home! We look forward to seeing you and your family enjoying the sunshine with strong and healthy smiles!


In Our Office This Month!




Our beautiful office is designed with you in mind. Stop by and check it out!


Featured Smile Makeover!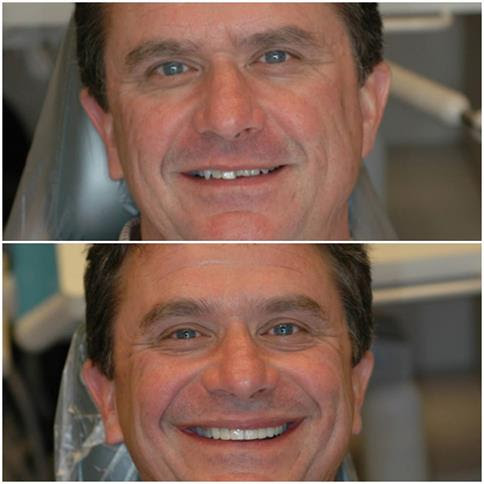 We love giving our patients a new reason to smile!




Here at Crossroads Family Dentistry, we believe that family is important - so we like to keep a little reminder of them nearby.




Thinking of whitening your teeth? As us about our professional teeth whitening with Philips Zoom! We have the No.1 patient requested professional whitening treatment in America!


If it's been more than six months since your last visit to the dentist, give us a call! We are honored to help you and your family live better lives with healthy smiles.